Three Wine Company Petite Sirah 2016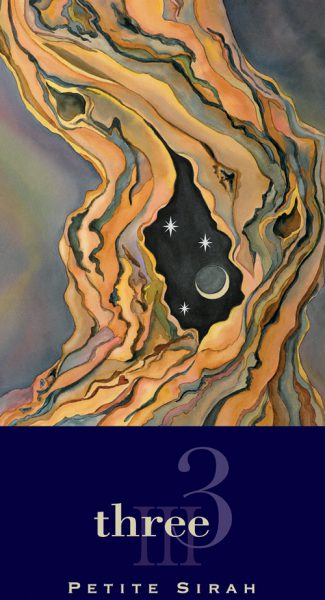 Three Wine Company
Petite Sirah
Contra Costa County, California
2018
For this wine, the Petite Sirah grapes come from a mature vineyard in the Contra Costa County. Moderate growing conditions, combined with the sandy-loam soil of the vineyard, led to low-yields, small berry clusters, and concentrated fruit flavors.
In the glass, the wine is a dark purple color, with a jet-black center. The nose has a complex aroma of ripe blueberries, crème de cassis, black mission figs, and sweet rosemary. On the palate, the wine is supple and juicy, with notes ripe black fruits, dark chocolate, baking spices, and white pepper.
About the Winemaker
Matt Cline, winemaker at the Three Wine Company, is noted as one of the original champions of single-vineyard, old-vine Zinfandel. This puts him in a select group of winemakers, such as Joel Peterson at Ravenswood in Sonoma, and Paul Draper at Ridge Vineyards in Santa Cruz. Prior to establishing the Three Wine Company in 2006, Matt Cline had a career in the wine industry, which included working with his brother Fred Cline at Cline Cellars and as a founder of Trinitas Cellars. Today, Matt produces powerful red wines from grapes that are mostly purchased under contract with third and fourth generation farmers, who maintain ancient parcels in the Contra Costa County towns of Oakley and Lodi.
WineChump Notes
Petite Sirah is a varietal that, when made correctly, produces an inky-purple wine with deep tannins and pungent notes on the nose and finish. Three Wine Company's 2016 Petite Sirah is no slouch in this department. Enjoy this with red meat or alone, as we do, with an appetizer of water crackers topped with mushroom and pork pate. Nummy!
Find this at Westgate Wine for about $26.