Perfect Crostini
Perfect Crostini
---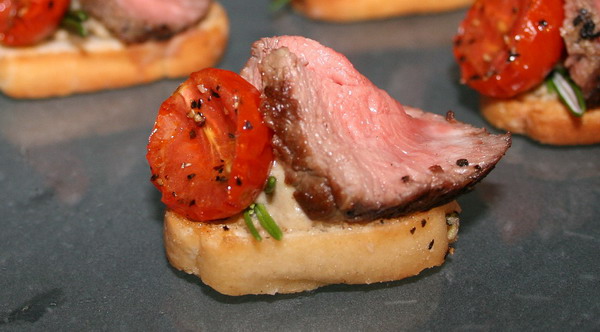 Making crostini couldn't be simpler.
1 baguette, cut into about 1/4″ slices 3/4 cup olive oil Salt and pepper (if desired)
Preparation
Preheat oven to 350 degrees.
Arrange baguette slices on two large rimmed baking sheets.
Brush both sides with oil, and season with salt and pepper.
Bake until golden, 15 to 20 minutes, rotating sheets halfway through (if undersides are not browning, turn crostini over once during baking).
Let cool on baking sheets.
---
Image by
Amanda_Dilnot
from
Pixabay