Buck Shack Bourbon Barrel Zinfandel 2018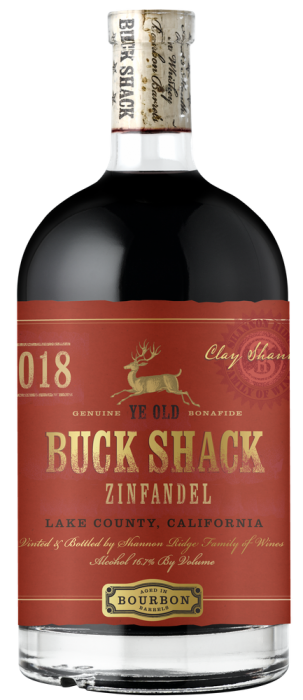 Buck Shack Bourbon Barrel Zinfandel 2018
100% Zinfandel
Lake County, California
2018
Fruit-driven, fresh, pepper notes.
Winemaker Notes
"Aging Zinfandel in bourbon barrels shows off the natural ripe fruits while softening the tannins and adding an aged balance to the wine. Each sip resonates with rich hints of bourbon." – Joy Merrilees, Director of Winemaking
WineChump Notes
This is another in a line of Zinfandels aged in Bourbon barrels that is worth mentioning. At 15.5% alcohol, it's got a kick; but the nose is luscious, and the finish is fine.
Find this at Lowes Foods for $23 (with Loyalty Card).